Frequently
Asked
Questions
Quick answers to your questions stumbling on your way
Browse Queries
Contact Us
*Browse the topics below to find what you are looking for!
Resolve all your issues as we answer all the potential questions a customer may have.
Instagram services have the ability to boost your Instagram profile's traffic and popularity in a short amount of time. If you are not sure how to get more followers on Instagram, Autolikes IG services can help you earn favor with the algorithm, improve engagement on your posts, elevate your content, and launch your social media marketing campaign safely and on schedule.
1. Select the desired number of likes from our packages list.
2. Add your Username and confirm.
3. By clicking on the selected posts, you may choose how you want your likes to be distributed.
4. Click on proceed and then complete your purchase.
Yes, purchasing services on Instagram is entirely safe since AutolikesIg ensures that services are provided that lessen the suspicion of using engagement services. To allow you to schedule your saves at your desired intervals, we use drip feed and randomization services. Thousands of satisfied clients from all around the world use our Instagram services and return for more!
AutolikesIg offers its users instant Instagram likes within approximately 1 to 15 minutes of your purchase. You can expect the same on other Instagram services as well. However, there may be some unusual circumstances when we incur delivery delays due to Instagram algorithm updates. However, you shouldn't worry as we are constantly working hard to deliver your savings to you as soon as possible.
Autolikes IG provides its consumers with authentic services and guarantees that they are of high quality. However, if this occurs, AutolikesIG will recompense you with all of our Instagram services without any fuss, and if you are still unsure about how to gain followers on Instagram, try Autolikes IG now.
Security Related Questions
Concerned about your security? Don't worry, we've got the answers to the burning questions on your mind.
No! We never ask our users for any passwords or collect any personally identifying information. If you want to purchase Instagram services, we'll just need your Instagram account and an email address to confirm, and then we'll be able to deliver your order. There are no passwords, and no hustles.
When you join hands with us, there are no risks because we provide a safe and discreet service. We never use bots to complete your likes, saves, follows, or comments requests, so the spread always appears genuine. Our services are well-liked by the general public since we never infringe any Instagram service regulations.
Service Related Questions
Clear your mind by getting a sneak peek at all of the queries about our services.
We will deliver your services right after you complete the payment process and we will start working for your desired service. We will add your profile to our server, set up your subscription & further you will get an email to inform you that you are all set to begin!.
AutoLikes IG syncs your profile before fulfilling your orders, thus we won't be able to supply you with our services if your account isn't public. So,if your profile is restricted or private, the software won't be able to sync it, putting a hold on the delivery of your requested services.
Yes! AutoLikes IG seeks to serve its users with genuine engagement services. Only real accounts will deliver 100 percent legitimate services to the user. We do not use any unethical means to deliver orders.
Yes. We offer a trial package of 50 free likes. This is a one-time trial package that you can avail yourself of at any time.
Autolikes IG provides Instagram services to its users that safeguard them against future restrictions & bans. We offer the following services:
Drip feed: If you choose to use drip feed, we will deliver your orders in instalments. You can also adjust the time intervals to suit your needs.
Randomizer: With this option, your purchase will be delivered in any random number between two specified parts, reducing the risk of being accused of using engagement-boosting services.
Split Order: With this option, you can split your one order into multiple posts according to your preferences.
Subscription & Refund Related Questions
Get an overview of our refund & subscription queries, so you can join hands with us.
Yes, we have a refund policy in place, and the process is extremely simple. Simply send us a refund request or open a ticket within 30 days of receiving your order, and we will do our best to repay you as quickly as possible.
To cancel your account, all you need to do is log into your Portal, then go to the Subscription section and click on Manage -> Cancel. And we will cancel your subscription.
Unsubscribe
If your membership renews automatically, make sure you don't publish anything first, and then contact us. We will unsubscribe your account and refund your money. Please go to our Contact Us page and pick the refund option from the available reasons, and we will take care of the rest.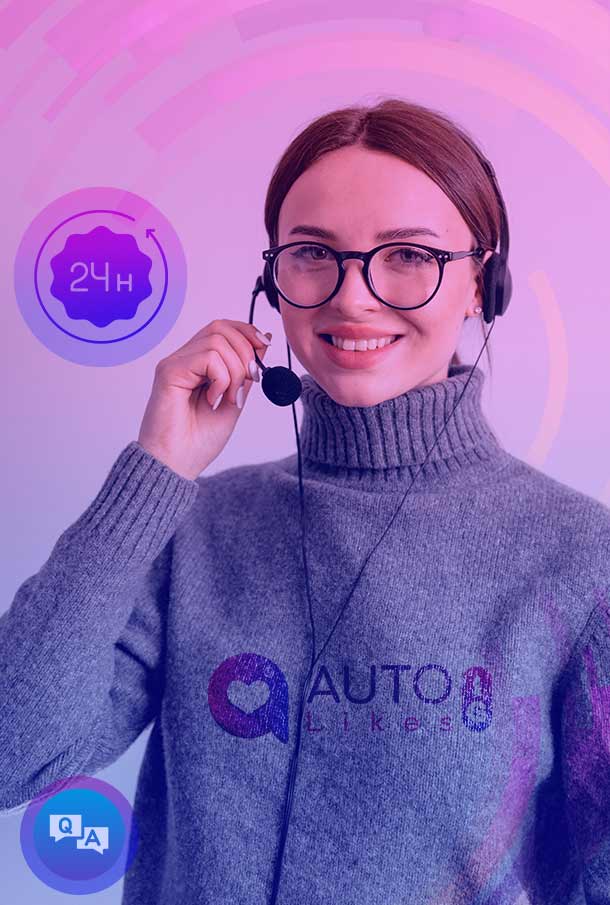 Ask Us A Question!
Can't find an answer to your query? Rest assured, our Team will Assist you within 24 Hours. Just tap on the button below!